How to ​Leverage the Reminders App to Save Time and Be More Productive
Posted by Aitan Roubini on 2022 Feb 1st
Apple's Reminders app is a well put together app for tracking the things you need to do, and I see so few people using it. Much like so many of the core apps that grace the Mac, iPhone, and iPad out of the box, Reminders was built from the ground up across all three platforms to make sure you had the same productive experience no matter which of your devices you picked up.
It allows you to create multiple lists for different tasks, set due dates, flag for importance, etc. Reminders is even powered by all of the key elements of iCloud as well—syncing between your devices, and sharing with other iCloud users.
Perhaps the most importance part of Reminders however is your iPhone. I find most people don't use Reminders, because when it comes to taking the time to type stuff into your computer or your other devices, people tend to gravitate towards Notes—it is familiar, and so much of their other lists and items they references are in there too.
So why the iPhone? Well for one thing it's always with us (much the same could be said for an Apple Watch), and for seconds—Siri. Many of you have often heard me espouse the benefits of Siri, and how much I use it during the day (hint, it's probably in the hundreds). Reminders though is special, because how you formulate the Siri command belies a great deal of power.
Let me give you some examples:
"Hey Siri, remind me tomorrow at 9pm to transfer money to Joe"
Siri will create a task inside reminders that will alert you at 9pm the next day.
"Remind me when I get home to take the meat out of the freezer"
Siri will create a task that will alert you when you get home. This in particular uses an Apple concept referred to as a "geo-fence". This is a location-based trigger that is initiated when your iPhone enters an area close to a particular location. This might be home or in the case of this following Siri statement, a specific location anywhere:
"Hey Siri, remind me when I get to Thriftys to buy some milk"
Sure enough, the response to this Siri statement is a list of nearby Thrifty Foods locations to choose from. Choosing one will set a task and reminder alert to come up when you arrive at the location. Perfect for those trips to the store where you forget why you actually went there, or the times when you might one day in the future be going to a store for another reason.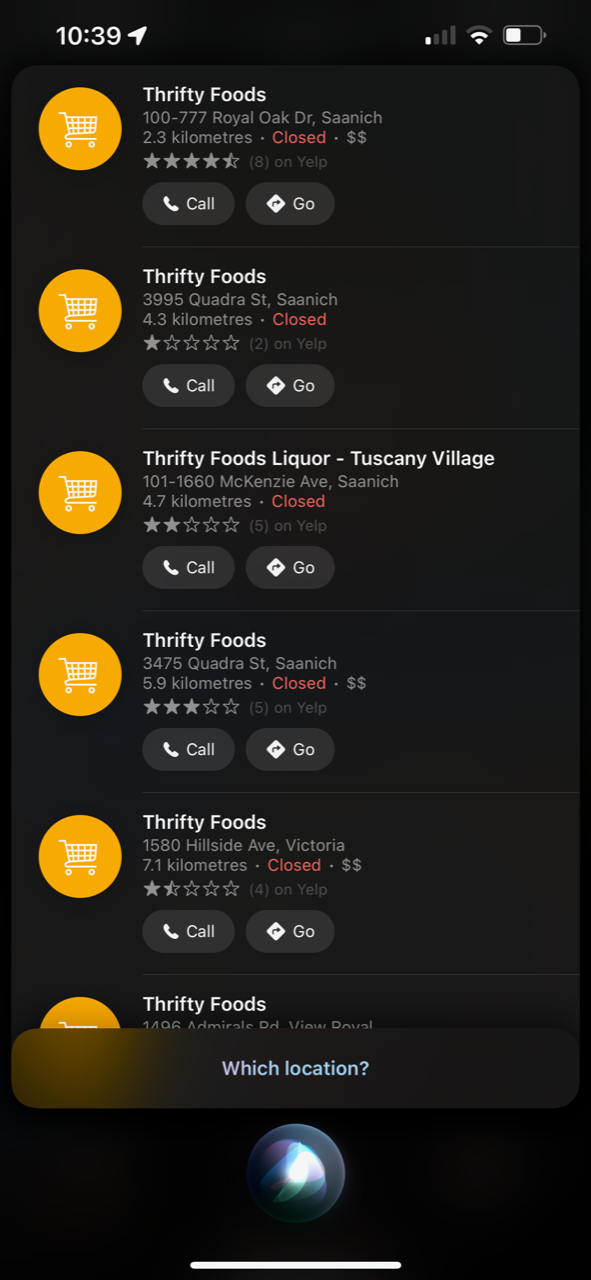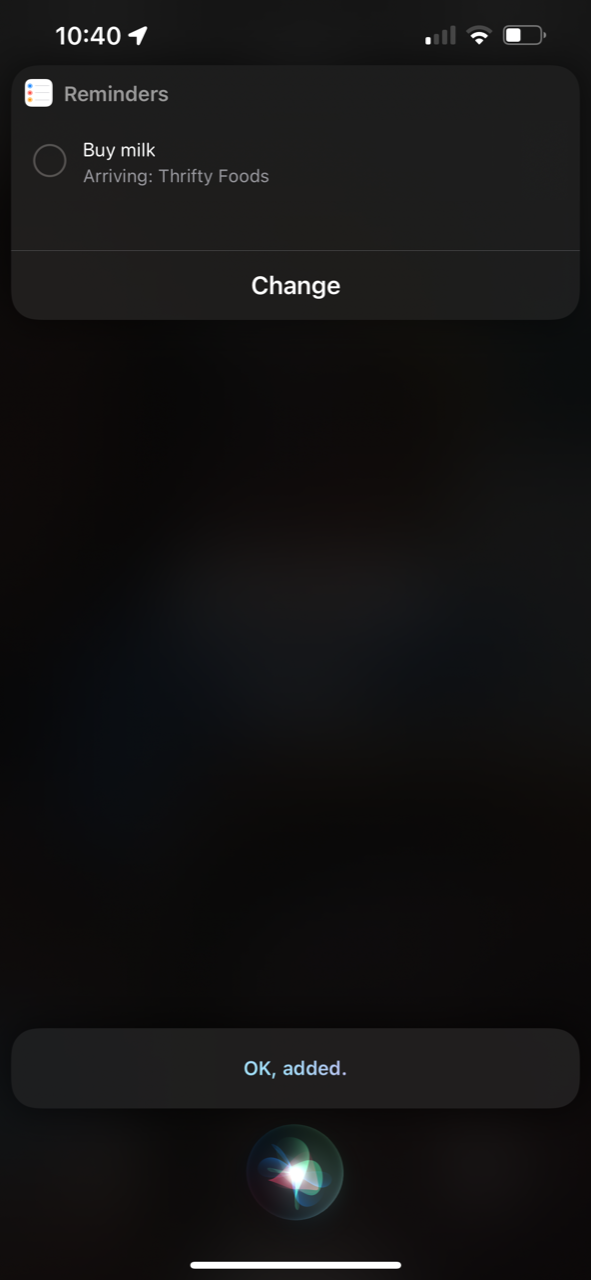 In all the power in this Siri / Reminders integration is that we don't actually ever need to even pull out our iPhones to remember to do something, and it notifies us to tackle the task at the most appropriate time. Don't forget Apple Watch users also have this close at hand (sorry it was right there), when they use Siri on their wrist. AirPods users need only be within 30ft of their phone, and can interact with Siri even while listening to music washing the car.